HELLO BEAUTIFUL,
YOUR

FUTURE
IS

AT YOUR
COMMAND!
Dropping in with weekly empowerment, strategies, and content created with Y-O-U in mind, because no one likes getting junk mail, am I right?
How amazing is it to know and feel this to be true? Pour yourself a cup of tea, get hella comfy, and let's get acquainted...
An author, empowerment speaker, and mindset coach, who is also the owner of a bazillion personal development books!

(Girl, you name it, I read it

😉

)
I am here to help you uplevel your mindset, get unstuck, and achieve breakthroughs from the things that are not working.
Raise your hand if you think life should be more than just ticking off an imaginary to-do list, endless battles with anxiety, and clap back from your inner Godzilla... then sis you are in the right place.
I encourage you to learn more about me and download my reframe and release to help you jumpstart your transformation journey. I know this is what you've been waiting for and I can not wait to work with you!
YOU MIGHT HAVE SEEN ME ON:
WANT TRANSFORMATIVE AND SIMPLE TO USE MINDSET HACKS?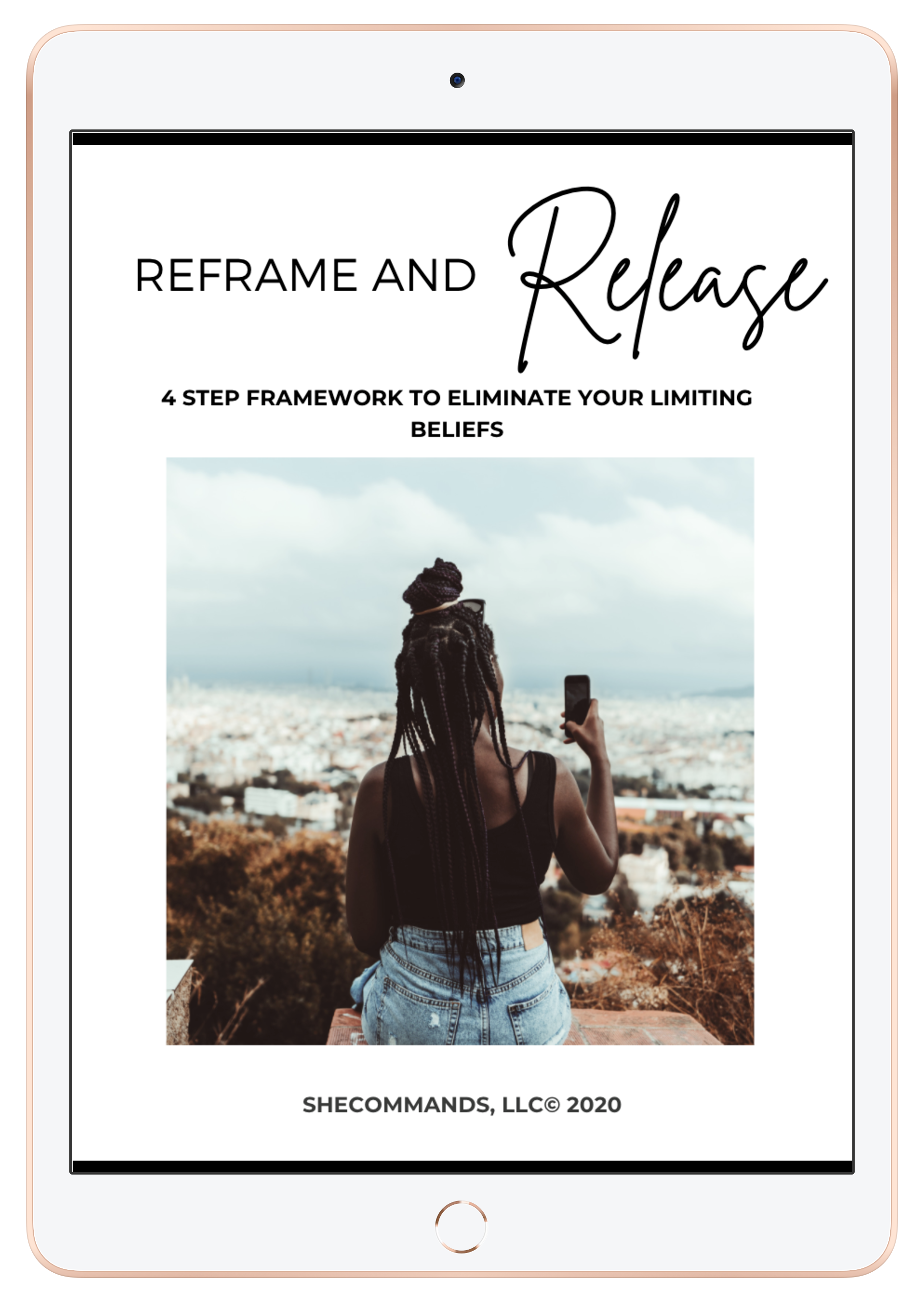 FINALLY, RELEASE YOUR LIMITING BLOCKS!
In the past 3 years, I have spent over 30K on mindset & manifestation courses, masterminds & retreats. My biggest lesson... the way we look at life, truly changes our experiences.
Get access to these FREE journaling prompts + writing exercises to help you overcome the inner voice that tells you you can't. Through these tools you will learn:
How your negative mindset is holding you back—and how to change these deeply held beliefs once and for all.

Why forgiveness is not black and white—and how you can simply forgive yourself for the limitations, stories, and pain you or others have caused.
Step framework to overcome your limiting beliefs— it's time you rid yourself of the beliefs that have been keeping you from showing up. Give yourself permission to be free and find JOY!
Simply click below to get immediate access to the journal!
Then you don't want to miss out on my blog where I share my biz growth and results in real-time, free mini-trainings on how I use daily practices to cultivate confidence and abundance, the 411 on all my current obsessions, fresh off the press digital marketing tips, and tricks, and behind-the-scenes snapshots of my weird, wonderful life.